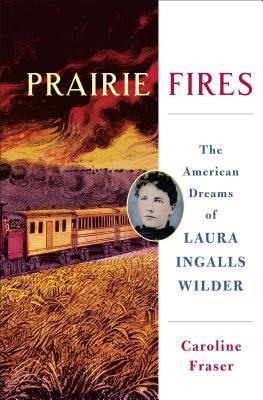 I am well into "Prairie Fires" by Caroline Fraser, a biography of Laura Ingalls Wilder who is best known as the author of the Little House children's books. I have not read these books nor have I seen what I believe to have been a rather saccharine TV series "The Little House on the Prairie." I have a more general interest in the early settlement of the American West and the complex set of relationships between the government which wanted the west populated but which was largely indifferent to the plight of early settlers who had been encouraged to go and farm in what would now be considered hopelessly unsuitable locations, the railway barons who strongly boosted these desert areas in order to gouge money out of the hapless immigrants (which many of them were) and the pioneers themselves whose optimism in the face of ludicrous odds is a miracle of hope over expectation.
Ingalls Wilder lived until 1957 having become famous and comfortably well off, but her early life, part of which was lived in a mud cave dug into a river bank, is an extraordinary tale of transition from extreme poverty and isolation to mid twentieth century affluence.
For a working definition of the term "The American Dream" you could do worse than read Caroline Fraser's book. She also gives substantial and sympathetic consideration to the oft-betrayed and dislocated Native Americans whose traditional lands were routinely confiscated even after the government had signed treaties pledging to keep the settlers away.
For the last word on the broken dreams of westward pioneers you need Jonathan Raban's "Bad Land." An unqualified masterpiece.