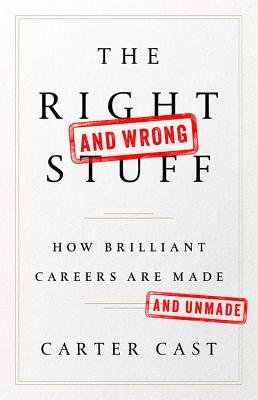 http://cartercast.com/book/
Presumably there are four types of persons in the world. To wit:
Those who believe there are four types;
Those who believe there are fewer than four types;
Those who believe there are more than four types;
Those who think the whole idea is cobblers;
Those who don't care (like me).
The list has five elements. This is known as a "joke". I have left you some grammar errors as well to give you something useless to do.
** Note for mathematicians.
We could usefully consider the fifth element as a description of the null set in this context. Feel free to discuss whether the presence of a null set invalidates the claim that dividing a set into four subsets covers all parts of the original set.
Seriously. Really. Strikes me as unlikely that we fit into five professional "categories": Captain Fantastic, the Solo Flyer, Version 1.0, the One-Trick Pony, and the Whirling Dervish (I like the names though). Is there here something really new? Nah, Cast nicked the idea off Hippocrates. This has been around since ancient times when the four types were choleric, melancholic, phlegmatic and sanguine. Truly there is nothing new under the sun. Speaking for myself I was never one to believe we could be pigeonholed. Aye right, "there is no one-size-fits-all solution" - but four (or five according to Cast) sizes? Yep, that just about covers the entire human population.
I was tempted to buy the book, but the "Solo-Flyer' part of my personality convinced me that I already knew what Cast was trying to tell me. In addition, the "Captain Fantastic' part of my personality made me ask why someone would be an authority on fitting people into categories? The 'Whirling Dervish' part of my personality doesn't understand how a book could make my life any happier anyway, while the 'One-Trick-Pony' part of me says that the cash would be better spent on alcohol. I finally decided to to compromise and read the Audio version of the book instead...
Until we can study the physical science of the brain more effectively, making 'laws' of this kind of thing is really just guesswork and not even guesswork in the sense that philosophical principles are developed by logic but just literally guessing. It has been my observation from having worked in at least 10 different places (Consultant, Project Manager, 2nd line Manager, IT Ops Officer, Operational Manager, and Service Manager) that the most compliant workers are usually the most miserable.
You see, there are two things that tend to screw the compliant:
A) There are assholes everywhere (not that many, but usually one or two), and it's usually the compliant that they prey upon;
B) Plenty of people in this world make assertive and assured statements on things they know little (sometimes nothing) about and the compliant types will follow their advice just as readily as anybody else's, often with horrible results.
I say this because I've seen more than once the more compliant people be repeatedly bullied by assholes and/or sent down the wrong path by those whose low self-confidence doesn't allow them to publicly admit that they do not know something well.
Sadly I lack the personal equilibrium to endure incompetence, especially from top management.
Whatever happened to "Be yourself" or "Create your own principles"?
It is possible that we adopt different tendencies in different contexts and the truly worked out person knows which tendency to use in any one context. Ever since the Greeks recommended 'Know yourself' that has been an important aspect of well- being but to be told in advance that you must be one tendency or another is very limiting. This seems a personal approach not based on any scientific analysis of personalities. Remember the days when we were either extrovert or introvert and no other options seem relevant. This seems the same. Personality is too rich and individual to fit into categories.
Were I to interview a number of 'gurus' who had written books on how to take stress out of your life and I'd probably found them all incredibly stressed in their actual lives!
This is the reason I never cared much for self-help books. Should we all aspire to be compliant workers and bright-eyed leaders? Nope. I've been on both sides of the barricade (consultant and later on as a 2nd line manager of a SAP Business Unit). If only Van Gogh had been a bit more upbeat he might have been a better team member and wouldn't have wasted his time on all those depressing paintings. Why do publishers peddle this vapid tripe aimed at refashioning a more productive liberal-democratic-professional 'you'?
My own contribution for a future managerial self-help book entitled "The Five Tendencies".
What sort of people would buy "The Five Tendencies" you ask? My suggestion:
- those who will purchase the printed version of The Five Tendencies;
- those who will purchase the digital version of The Five Tendencies;
- those who will purchase the digital audio version of The Five Tendencies;
- those who will read The Five Tendencies without purchasing it,
- those who don't give a flying fart about The Five Tendencies.
The author will surely perceive the first three only as the happy ones.
All the self-help books I have read are full of unattributed anecdotes, followed by pseudo psychological nonsense. Any real advice would usually fill a few paragraphs, and is often the same thing dressed up in different ways. Get more exercise, challenge yourself, declutter your life, put yourself first!"
There!
NB: 3 stars for the funny category names and professional reminiscences. I liked them. Colourful, aren't they?