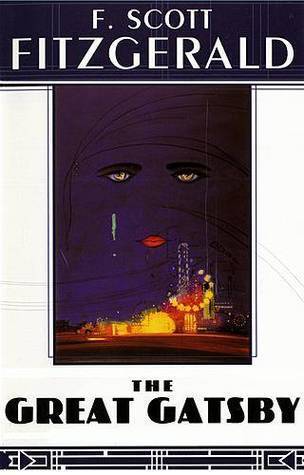 (Original review, 1981-04-30)
"
The Great Gatsby
"
is essentially a love story. Daisy turns out to be as unattainable to Jay as Beatrice was to Dante but this being the US, the hero doesn't elevate his idol to muse status; instead he embarks on a
ruthless pursuit
that ends up destroying him.
It's difficult in the present era of throwaway relationships to comprehend the extent of Gatsby's romantic obsession. The questions are: 1) would he have taken to crime had Daisy returned his love and told her wealthy family to go to hell and 2) did he love Daisy precisely because she was a romantic chimera, a glamorous woman who represented a rarefied world he wished to conquer?
Fitzgerald himself never abandoned his sick wife Zelda even when advised to divorce her. He worked himself ragged to pay the high costs of her medical treatments and stays in various clinics. I think it's true to say his own health was ruined because of his devotion and sense of responsibility to his wife.
But then Fitzgerald was a man born into a more chivalrous era, so it's not really surprising that he should produce works like Tender is the Night and the Great Gatsby.
One interesting bit I'm surprised many have overlooked is that Nick Carraway and Jordan both appear to be gay. Not the first one to think of this-- lots written on the topic - but hard to get more obvious than the scene where, after leaving Myrtle's party, Nick winds up in the bedroom of the effete artist where they are both in their underwear. In the 1920s, Fitzgerald would not have been allowed to write a gay sex scene, but this comes pretty darn close. Many other clues - Nick's massive man crush on Gatsby, the fact that he doesn't date, doesn't seem to have any interest in women beyond Jordan, the mannish female golf pro (Nick's descriptions of her make her seem very mannish anyway), very vague about why he wasn't marrying his former
fiancé
despite the fact that it was expected of him and he couldn't go through with it.) Nick's homosexuality is interesting as both a side note and for what it says that we are seeing Gatsby through the gaze of someone with a massively illicit (for the time) crush on him who builds him up and then tears him down.
The chattering class in Portugal have always had a different definition of the "American Dream" than actual Americans, for whom its essence is owning a home and raising children who have it a bit easier than you did. Both of those aspirations, for that is what the dream is, are in bad shape at the moment. The Portuguese and the Western world in general seem to think the American Dream is some feverish conception of mansions and millions...As for Gatsby, it's the language I enjoy. Should we at abandon wondering at Gatsby to avoid existential bewilderment. Or falter forward and be lost in the aftermath of wonder. Or remain entrenched in conservative certainty. Perhaps it's why so many of us reread this novel. It's also damn fine prose.